MAXIMIZE FLEXIBILITY AND COST SAVINGS WITH
LEASE2OWN PLANS
Why pay your VSAT provider to buy hardware you will never own?
DON'T PAY HARDWARE FOREVER
Instead of paying for hardware "forever", take advantage of our Lease2Own plans to free yourself from long-term contracts so you can enjoy global coverage with flexible bandwidth and data plans.
You have probably been offered "free" VSAT antenna or "VSAT antenna included". In both scenarios, you are buying the antenna, but not for yourself. You are actually financing your provider to buy an antenna, for you to lease forever, and you need to take the high cost of returning the antenna if you don't want to continue.
At Blue C Mobile, you can purchase an extremely affordable VSAT antenna, or lease to own, and have total freedom of which bandwidth or dataplan you want.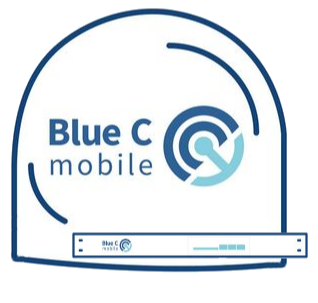 Hydra-i
Intellian V60E and HydraBox (modem) and airtime starting at USD 985 per month OR for buy it for USD 14,705 to maximize your total savings. Terms and Conditions apply.
Lease or Own?
---
We recommend our customers to purchase the hardware for maximum savings long term, however our Lease2Own plans is a great option if you have budget restrictions but still want affordable high speed airtime.
LEASE2OWN PLANS
AFFORDABLE HARDWARE AND AIRTIME BUNDLES
Our Hydra hardware bundles includes a VSAT antenna and a HydraBox (modem). Prices start at USD985 per month including VSAT antenna, modem and airtime. Hardware belongs to you after the lease period. Terms and Conditions apply.
Previous
Next