No Interruption. Always On!
A reliable backup in place is just as important as your main satcom system. Seamlessly switch between systems with our reliable Hydrabox and you will never be off the grid.
We are Blue C Mobile
Teamwork, camaraderie and passion for providing our clients with the best satcom solutions set us apart from others in the industry.
Experience the difference great company values and superior work ethics can make by allowing us to help you maximise your potential.
Together, let's make history.
Blue C Mobile x SRL Cosmos Trawl
All roads led to Chittagong, Bangladesh - known for its fishing harbour boasting one of the biggest fish landing and berthing facilities in the entire country.
Various leaders in the shipping and maritime space came to showcase their latest fishing tech and accessories at the Modern Fishing Equipment Seminar & Exhibition 2023 held from 12-13 June.

Of course, our CEO, Wesley Tham didn't pass up on the opportunity to display our secure, high speed connection capabilities to help our industry friends to optimise their operational processes.
Never Be Lost at Sea Again
Staying in touch with friends and family has never been easier with our all-new, cost-effective, always-on BCM CONNECT Plans.
Give us a call to find out which plan works best for your everyday needs.
Easy. Reliable. Affordable.
That's the Blue C Mobile way.
Looking for a Reliable Seamless Backup for Your Currrent System?
Look no further.
Our hardy and reliable Hydrabox switches seamlessly between VSAT and Starlink ensuring a smooth, uninterrupted connection, no matter the conditions.
Connect with us now to get started on optimising your satcom system.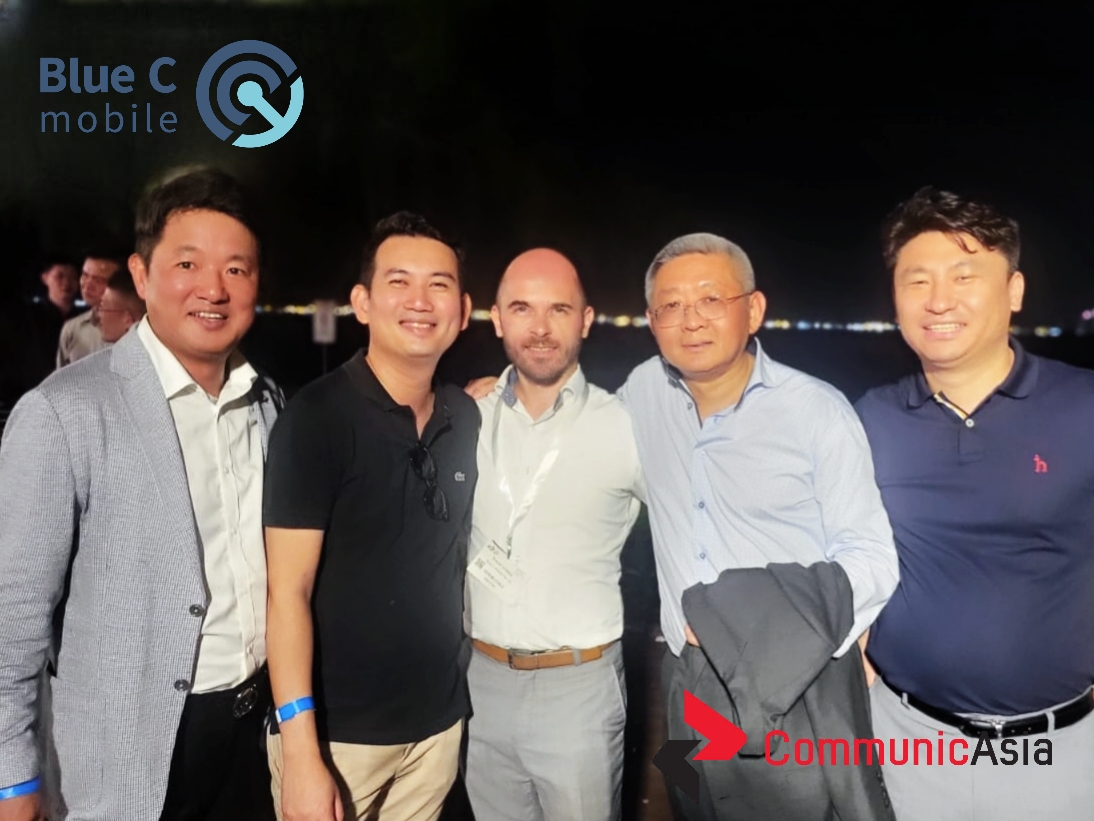 CommunicAsia 2023
Our COO Trond Lillebø caught up with our friends at Intellian Technologies who hosted a stellar appreciation event for their partners at CommunicAsia 2023, held from 7-9 June in Singapore.


It was indeed a fabulous learning opportunity for everyone and a great venue to cultivate fruitful partnerships within the satcom field.
If you missed out on this chance to connect with some of the biggest, most reputable names in the industry, we are here to give you the lowdown on the latest, most efficient tech solutions available for you.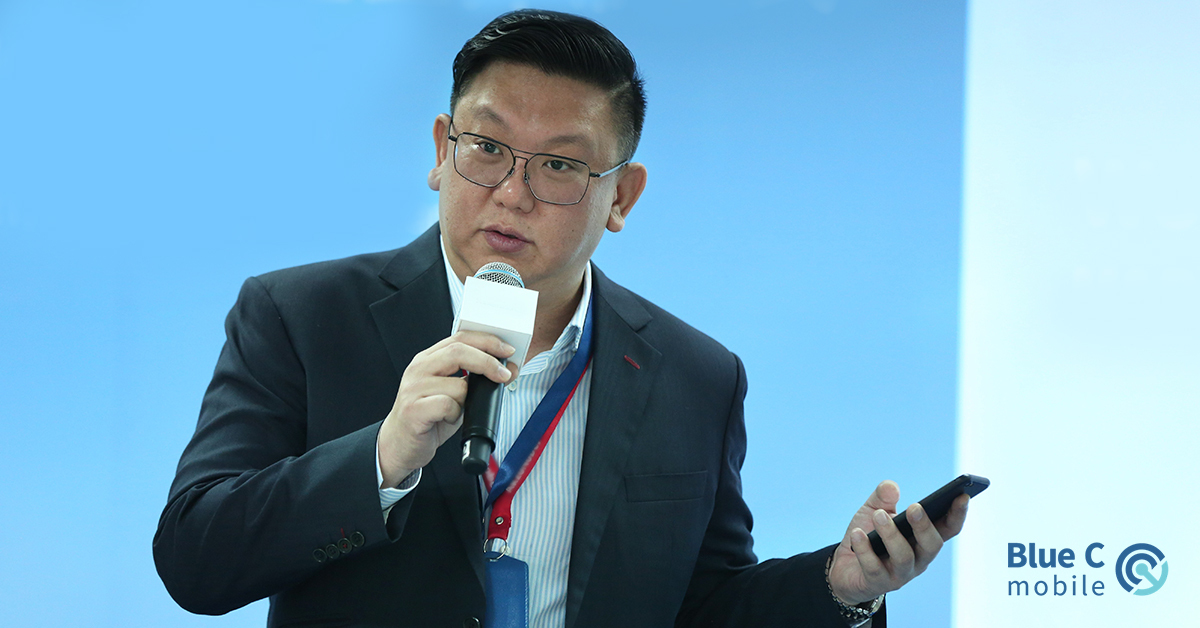 From Sea to Sky - Offering Seafarers a Digital Lifeline
The more internet-hours the captain and crew get access to at sea, the more efficient and happier they become.
Imagine having to say "I love you, I miss you" in front of your boss and superiors. Two decades ago most workers at sea – in lack of their own megabytes and data plans – needed to go up to the captain to ask for permission to make a phone call home, says Mr. Wesley Tham, CEO of Blue C Mobile, a global provider of affordable internet at sea.